Goals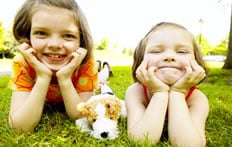 At The Florence Brownstein Preschool we endeavor to
Encourage your child to make choices, with respect towards him/herself, others and his/her surroundings. This helps develop your child's self esteem, self-efficacy and belief in him/herself.
Nourish your child's heart and mind, as we develop cognitive, social, emotional and physical skills, so that your child will be a well-rounded person capable of solving problems and adapting to new situations.
Educate your child in a creative, supportive, and warm Jewish environment, so that your child will not only learn about life as a Jew, but will learn to love it too!
The Florence Brownstein Preschool seeks to create a stimulating and enriching educational environment for each and every child. The school is devoted to helping children learn socialization skills, building their self-confidence and teaching them the preliminary skills to explore and experience the world independently from their parents. Our goal is to provide children with the early foundation and framework to prepare them for the transition to elementary school. In addition, we seek to ignite a a lifetime passion for learning.